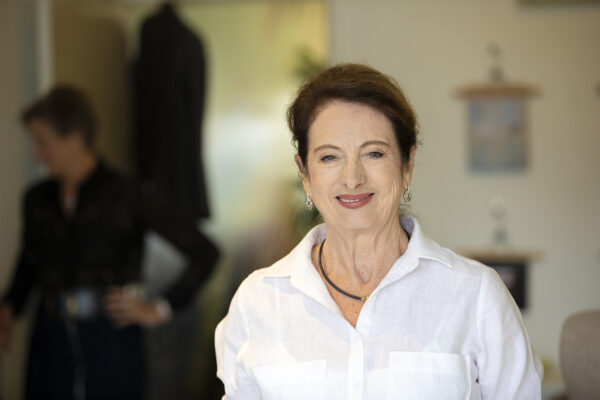 Sunshine Coast Business Council Chair, Sandy Zubrinich
"Yesterday's release of the state's Draft South East Queensland Regional Plan is an important milestone as Queensland prepares to welcome a further 2.2 million residents to the south east corner over the next 20-plus years.
"We are already experiencing a serious housing shortage and with projections now estimating SEQ's population will expand by more than 50 per cent, from just shy of 4 million to around 6 million by 2046, the onus is firmly on state and local governments to seriously consider all opportunities to accommodate this growth, or to face the reality of escalating homelessness and the devastating associated social issues.
"Our Board will take the time to review the draft plan in detail, but it is clear that the State Government has adjusted the SEQ regional plan to maintain flexibility and consider all viable options in light of the anticipated continued high growth rate. This, in turn, will put firm pressure on the 12 SEQ councils to follow suit within their own local planning schemes.
"The Sunshine Coast Business Council has long advocated for two potential growth areas to be identified on the Sunshine Coast to accommodate the estimated 80,000 additional homes our region will need by 2041. Our position with Sunshine Coast Council has been that if Halls Creek, (also known as Aura South), is not retained as a potential future growth area, then what other option will replace it, given Beerwah East is insufficient to provide for projected growth.
"Of course, any growth should not come at the expense of protecting our environment or compromising the natural assets that are integral to the fabric of the Sunshine Coast and the lifestyle we all enjoy. It is therefore essential that all areas under consideration are subjected to stringent environmental assessments which require time, investment and collaborative partnerships between all levels of government and private investors. We note that the South East Queensland Regional Plan makes comment that the proposed Aura South (Halls Creek) is currently subject to approval under the EPBC Act and that, should approvals be achieved, development of suitable areas will only be considered during the life of the plan should it be determined there is inadequate land supply to cater for the region's growth.
"At this time, all options should and must be on the table. Once the viability of these options has been thoroughly explored – not only in regards to environmental impact, but also access to transport and amenities, the visual impact on our landscape and the economic viability in providing more affordable housing – then pragmatic, informed decisions can be made. Defining the Inter Urban Break is a positive step, and we note that Aura South remains outside of the Inter Urban Break, with the final location within Aura South to be determined following outcomes of EPBC assessment process which will define suitable areas for urban development.
"If deemed suitable from an environmental perspective, surely cleared land that is flood-free; does not impact on the Inter Urban Break and is not visible from the Bruce Highway; is owned by a developer willing to invest; and does not add to the existing pressure on Sunshine Coast infrastructure and amenities, must be considered.
"In our opinion, while responsibly planned infill of our existing Sunshine Coast suburbs is part of the solution, issues such as housing affordability, increased traffic congestion, schools and day care centres being at capacity and experiencing continued escalating prices mean we can't simply keep adding homes into already developed areas.
"New growth areas that make sense environmentally, logistically, aesthetically and economically will need to be explored and, as a region, we should be welcoming those with potential solutions to the table. We applaud the State Government for taking this pragmatic position."