SCBC offers a range of sponsorship opportunities for businesses seeking to partner with the region's leading business and industry advocacy group.   Support from sponsors is vital to ensuring the SCBC continues to present a unified voice to advocate for business in the political arena and in the market place.
We work closely with sponsors to find innovative ways to capitalise on their sponsorship by tailoring programs to suit their needs.  As the leading advocate for business on the Coast, SCBC offers key industry groups and businesses the opportunity to position their brand with an organisation that is acknowledged for its:
regional advocacy and leadership
regional research
intent on building a strong and diversified economy
role in leading debate and discussion on the vision and future of the economy
access to regional politicians
We offer four categories of sponsorships:
Patron Sponsor
SCBC has one Patron Sponsorship at any time. TAFE Queensland East Coast has been the Patron Sponsor since 2010/11 demonstrating their commitment to this region and the importance of vocational training to our economy. As Patron Sponsor, TAFE Queensland East Coast provide in-kind services to SCBC such as access to their facilities for events, as well as direct funding. In return, TAFE Queensland East Coast has key branding positioning at SCBC events, newsletter and website as well as speaking opportunities and participation at SCBC events.
Event Sponsors
Event Sponsors align their brand with a specific type of event or topic that is the subject of focus and discussion.
Any business can become an event sponsor, this does not require SCBC membership to enable sponsorship for specific events.
If you are interested in sponsoring a future event please contact SCBC via info@scbusinesscouncil.com.au.
In-kind Sponsors
In-kind Sponsors provide services to SCBC free of charge or at discounted rates.  Our current In-Kind Sponsors include:



SCBC thanks all their sponsors for the past and continued support. To find out more about becoming a sponsor please call 0408 835 954 or email info@scbusinesscouncil.com.au.
Patron Sponsor
TAFE Queensland East Coast - www.tafeeastcoast.edu.au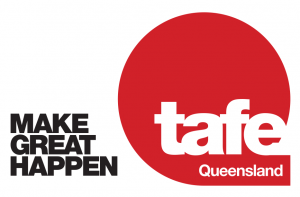 Patron Sponsor of the Sunshine Coast Business Council, TAFE Queensland East Coast is the largest vocational education and training provider on the Sunshine Coast.
Providing quality vocational education and training experiences within this dynamic and developing region for career starters, change of career and professional development.
TAFE Queensland East Coast's reputation for producing employable graduates and providing quality training with a practical emphasis is reflected by strong demand within the Sunshine Coast business community.
Operations extend beyond the Sunshine Coast through state wide and national programs and international activity, including the Australian-Pacific Technical College covering the Pacific Rim.
TAFE Queensland East Coast continues to strengthen the value it brings to the local business community and its contributions to vocational education and  training across the state.
TAFE has a firm understanding of the expectations and needs of the local market and continues to build a solid reputation with industry for delivering skilled, employable graduates. TAFE is focused on the future business success and growth of the economy in our community.
Programs range across the areas of business; retail and community services, engineering and construction, creative industries, health and fitness, horticulture and hospitality.