Sunshine Coast Business Council (SCBC) was formed in 2004 to be a leading regional advocate for business and for the economy.
Our purpose is to work cooperatively with industry and government to maximise regional economic performance by stimulating thought leadership and discussion around economic growth, infrastructure, investment and employment.
Our aim is for the Sunshine Coast to be a Top 5 performing region in Australia and a Top 3 performing region in Queensland by 2025, measured by: growth in GRP, employment indicators including unemployment, under-employment, job creation and participation rates as well as growth in householder income.
Our motto since 2004 – "One Vision, One Voice".  SCBC enjoys a cooperative working relationship with many business and community industry groups and associations as well as all levels of government.  The Business Council is acknowledged as a key point of reference and leadership.
Our members are some of Australia's leading national and regional companies that operate in different sectors in different parts of Australia and internationally.  They generate national and regional wealth, create jobs and play an important role in regional growth, innovation and change.  We give our members a voice on the future of our regional economy and we now have a record number of members becoming actively involved in the advocacy agenda and events conducted throughout the year.
Our priorities will change to reflect the requirements of our members and what is happening in the national and regional economies.  Priorities are agreed at the annual Strategy Direction Workshop, giving the Business Council a national and an economy-wide perspective.  The workshop is held in the first quarter of each calendar year.
Our advocacy direction is supported by regional research, member and stakeholder feedback as a result of the annual Strategy Direction Workshop.  Our priorities and advocacy focus are centred around issues related to growth, investment, infrastructure and employment.
Underpinning aims
We seek to continually improve our interaction with the business community by:
Growing SCBC's membership and sponsorship to encourage greater participation from all regional business, regardless of industry or size
Providing events, networking and feedback functions for the benefit of members
Collaborating with other industry groups to increase the regional industry and business information flow to members
Continuing to improve our communications with governments to ensure our voice is heard, and
Regularly updating this website to serve as a rich source of information and communication for members.
The Board
The SCBC's Board is elected from our membership annually covering local industry groups and business leaders from a broad range of industry sectors and geographic areas of the Sunshine Coast.
Sandy has been the Chair of Sunshine Coast Business Council since 2012. She has experience in both the public and private sectors holding executive roles across a range of industries including banking, financial services, telecommunications, ICT and consulting.  Her experience covers large organisations as well as managing her own strategic consulting business.
Board Member and Secretary
Tony Sowden is a long-time Sunshine Coast commercial lawyer, having owned and managed commercial law firms in the region since 1992. Tony's current practice is focused on organisations law, governance, corporate advisory, not-for-profit and agribusiness. He has held numerous roles including director, company secretary and/or general counsel for many Sunshine Coast public and private corporations and institutions.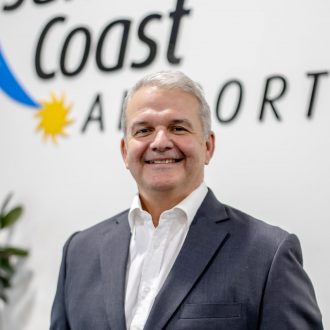 Chief Executive Officer
Sunshine Coast Airport Pty Ltd
Queensland, Australia
Andrew was appointed as Chief Executive Officer, Sunshine Coast Airport (SCA) in February this year.
He is responsible for driving the continued success of the airport, through the delivery of major infrastructure projects including a new runway scheduled for completion in 2020.  Andrew is also tasked with ensuring the continued growth of Sunshine Coast Airport, currently Australia's fastest growing airport and one of the region's most important economic drivers.
Andrew came to Sunshine Coast Airport after eight years in senior executive positions at Brisbane Airport Corporation, most recently as General Manager, Airline and Retail Management, leading and managing the main commercial revenue earning business units of the airport.
Andrew also has over 20 years' experience in commercial management, having spent 15 years with GPT/Lend Lease and AMP in senior executive portfolio management roles.
By cultivating a culture of collaboration with local businesses and the community, Andrew sees the future Sunshine Coast Airport becoming a major domestic and international gateway in south east Queensland.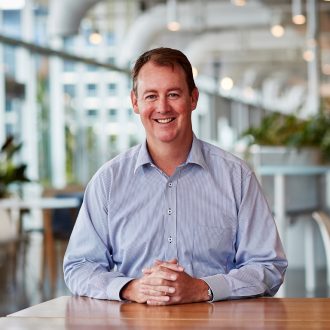 Board Member and Treasurer
Stockland
Senior Economic Development Manager
Sunshine Coast - Communities
Matthew is a qualified property professional with over 26 years' experience in major infrastructure delivery and development in both the private and public sectors. He has extensive experience and understanding of commercial influences that facilitate the successful delivery of development projects.
Matthew was appointed the Senior Economic Development Manager in 2017, overseeing major transactions and investment attraction with a focus on employment generation within Stockland's Sunshine Coast projects being Oceanside and Australia's largest master planned community project in single ownership – Aura.
Prior to 2017 Matthew was the Development Manager for Stockland's Brightwater and Oceanside communities both of which were awarded the Urban Development Institute Queensland's Best Masterplanned Community of the Year in 2016 and 2019 respectively.
Matthew is a sessional Lecturer in Property at the University of the Sunshine Coast and Queensland University Technology.  Matthew is a qualified Surveyor and holds an EMBA.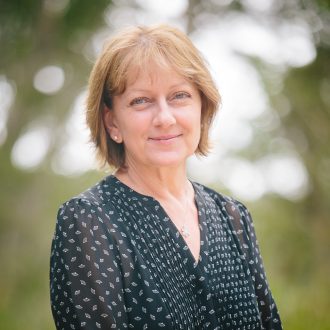 General Manager
TAFE Queensland - East Coast Region
As General Manager, TAFE Queensland East Coast region, Ana leads a multi-campus, multi-discipline education and training organisation offering qualifications and skill sets to over 12,000 students annually. With 27 years of experience in the VET sector in Far North Queensland, Sunshine Coast and the Wide Bay Burnett, Ana has in-depth knowledge of the challenges and opportunities for regional Queensland in a rapidly changing socio-economic landscape.
Since 2013, Ana has contributed to the development and the success of the recently opened Sunshine Coast Health Institute, a four-party joint-venture with the Sunshine Coast Hospital and Health Service, USC and Griffith University, that offers a unique collaborative teaching, learning and research space with world-class facilities and equipment. Ana holds memberships with CPA Australia and Australian Institute of Company Directors. She is Treasurer of two not-for-profit incorporated associations in Queensland. Ana moved to Buderim in late 2009.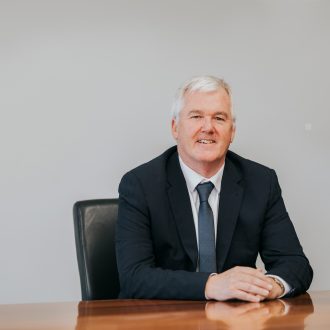 FRSA PFHEA FRSB FRSB
Deputy Vice-Chancellor (Academic), University of the Sunshine Coast (USC)
Tim's background is in Science.  He held a personal Chair (Cardiff University, UK) since 2003, and a PhD. (University Edinburgh, UK) 1989.  His previous roles in the UK include Pro Vice Chancellor (Cardiff University), Co-opted Council Member (University of Wales, Newport), and Head of the School of Optometry and Vision Sciences (Cardiff University).
From 2013-18, he was Executive Dean of the Faculty of Science at Charles Sturt University.
Social justice and equity have been a strong component of Tim's work in and beyond the higher education sector. He also has a Graduate Certificate in Wiradjuri Language and Nation Building (CSU 2015), and in 2017 became a Principal Fellow of the Higher Education Academy (HEA), which recognised his work on inclusivity in higher education.  Tim commenced in the role of Deputy Vice-Chancellor (Academic) at the University of the Sunshine Coast (USC) on 4 June 2018.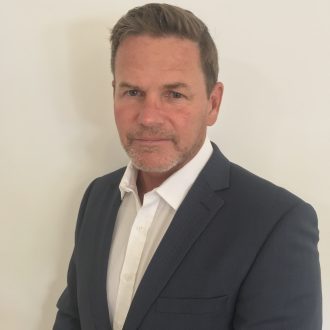 General Manager
Sunshine Coast, RPS Australia Asia Pacific
Brad is the General Manager of the RPS Sunshine Coast business, with over 25 years' experience in Queensland as an urban planner and development consultant.  Brad has been at the forefront of substantial Master Planning projects at Kawana (Oceanside), Bundilla (Brightwater) and Caloundra South (Aura), working in close association with the Sunshine Coast Regional Council, the Queensland Government, Economic Development Queensland (EDQ) and his commercial clients.
Brad has a Masters Degree in Urban and Regional Planning from the University of Queensland, is a Member of Planning Institute of Australia and Certified Practising Planner. He is a Member of the Urban Development Institute of Australia, a Member of Queensland Environmental Law Association and presently sits on the Sunshine Coast Committee of the Property Council of Australia.
Chair
Since SCBC's inception in 2004, the following individuals have held the position of Chair:
Ms Sandy Zubrinich (2012 - present)
Mr Jason Law (2010 - 2011)
Mr Maurie Hill (2010)
Mr Paul Pettigrew (2007 - 2009)
Mr John Prescott AC (2004 - 2007)
Portfolio structure
The management of SCBC is separated under key portfolios.  Board members work across portfolios and frequently involve other members in projects and discussions within the portfolios.  The current portfolios are:
Board, Secretariat, Finance and Administration
Communication & Marketing
Advocacy
Membership & Sponsorship
Constitution
Click here to view the Sunshine Coast Business Council's Constitution.