Sunshine Coast Business Council (SCBC) was formed in 2004 to be a leading regional advocate for business and for the economy.
Our purpose is to work cooperatively with industry and government to maximise regional economic performance by stimulating thought leadership and discussion around economic growth, infrastructure, investment and employment.
Our aim is for the Sunshine Coast to be a Top 5 performing region in Australia and a Top 3 performing region in Queensland by 2025, measured by: growth in GRP, employment indicators including unemployment, under-employment, job creation and participation rates as well as growth in householder income.
Our motto since 2004 – "One Vision, One Voice".  SCBC enjoys a cooperative working relationship with many business and community industry groups and associations as well as all levels of government.  The Business Council is acknowledged as a key point of reference and leadership.
Our members are some of Australia's leading national and regional companies that operate in different sectors in different parts of Australia and internationally.  They generate national and regional wealth, create jobs and play an important role in regional growth, innovation and change.  We give our members a voice on the future of our regional economy and we now have a record number of members becoming actively involved in the advocacy agenda and events conducted throughout the year.
Our priorities will change to reflect the requirements of our members and what is happening in the national and regional economies.  Priorities are agreed at the annual Strategy Direction Workshop, giving the Business Council a national and an economy-wide perspective.  The workshop is held in the first quarter of each calendar year.
Our advocacy direction is supported by regional research, member and stakeholder feedback as a result of the annual Strategy Direction Workshop.  Our priorities and advocacy focus are centred around issues related to growth, investment, infrastructure and employment.
Underpinning aims
We seek to continually improve our interaction with the business community by:
Growing SCBC's membership and sponsorship to encourage greater participation from all regional business, regardless of industry or size
Providing events, networking and feedback functions for the benefit of members
Collaborating with other industry groups to increase the regional industry and business information flow to members
Continuing to improve our communications with governments to ensure our voice is heard, and
Regularly updating this website to serve as a rich source of information and communication for members.
The Board
The SCBC's Board is elected from our membership annually covering local industry groups and business leaders from a broad range of industry sectors and geographic areas of the Sunshine Coast.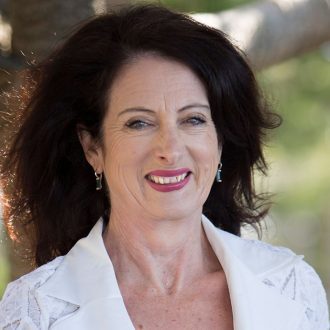 Sandy Zubrinich has held the role of chair Sunshine Coast Business Council since 2012.  Her personal ambition in this role continues to be to work closely with members and the three tiers of government to strengthening and diversify the regional economy with particular attention to improving youth unemployment rates.
Under Sandy's leadership the Business Council has an impressive Board who combine to deliver a stronger industry and business environment.
Sandy has held senior executive roles in South Australia State Government, Banking and Financial Services, Telecommunications, ICT, and Strategic Consulting.  She worked internationally with Ernst & Young LLP managing the global strategy management service line which was based around software Sandy co-developed.   During that time, she gained experience consulting to top 50 global companies in the United States and Europe where she worked with global teams delivering major transformative projects and brings that experience to the SCBC.
Returning to Australia Sandy was a Director in Telstra Retail responsible for Growth, Innovation and Acquisitions.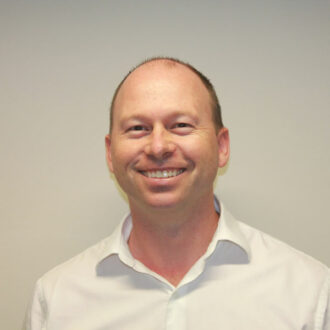 Board Member and Treasurer
Stockland
Regional Manager
Sunshine Coast – Communities
Matthew Byrne is a qualified property professional with over 26 years' experience in major infrastructure delivery and development in both the private and public sectors.  He was appointed Senior Economic Development Manager in 2017, overseeing major transactions and investment attraction with a focus on employment generation within Stockland's Sunshine Coast projects, being Oceanside and Australia's largest master planned community project in single ownership – Aura.
Prior to 2017 Matthew was the Development Manager for Stockland's Brightwater and Oceanside communities both of which were awarded the Urban Development Institute Queensland's Best Master Planned Community of the Year in 2016 and 2019 respectively.
Matthew is a sessional Lecturer in Property at the University of the Sunshine Coast and Queensland University Technology.  Matthew is a qualified Surveyor and holds an EMBA.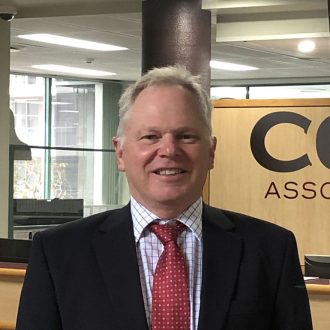 Founder and CEO
Covey and Associates
Kevin Covey is the Managing Director and Principal Engineer of Covey Associates Pty Ltd, a company he founded in 1990 with offices in Maroochydore (Head Office), North Lakes, Tamworth, Armidale and a visiting office in Papua New Guinea.
The diverse team of over 70 staff at Covey's consist of fully qualified engineers, landscape architects and designers who are conversant in all fields of master planned residential communities, tourist facilities, commercial, environmental, education, industrial, public works projects and aged care/retirement.   The consultancy includes disciplines of civil, structural, hydraulic, environmental, mechanical, landscape architecture, bushfire analysis, building design and fire safety.
Kevin Covey has previously won "Manager of the Year" - Owner Manager category in the Sunshine Coast Regional Australian Institute of Management Awards.   Covey Associates were also recipients of the UDIA QLD Consultants' Excellence Award for both 2017 and 2021 and the designers of various other award winning projects.
Kevin is a Fellow of the UDIA and sits on a number of Committees and is the Chairperson at not-for-profit Aged Care Board.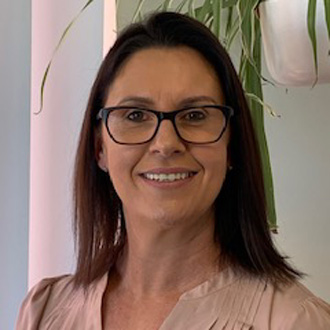 Regional Manager
Sunshine Coast, Master Builders
Nicola Scott is the Sunshine Coast Master Builders Regional Manager.
With two years under her belt in the role, she is working hard to bring change to the local industry by focusing on and highlighting areas that need improvement, further support, and education.
Nicola's QBCC background and other previous professional roles in both public and private sectors, assist her in providing a high level of guidance and support to her members, while continuing to work on and deliver up to date information and training.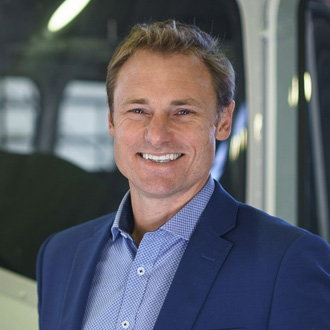 Managing Director
HeliMods
Will Shrapnel is a well known Sunshine Coast entrepreneur, tech leader and community volunteer. He is the Founder and Managing Director of HeliMods, an aerospace tech company that provides high value products and services that support essential air networks operating in international and domestic markets.
Will's diverse background as an aircraft technician and pilot, combined with his degree qualifications in aerospace engineering and business economics, has enabled him to take a unique and pioneering view of the aerospace industry and build a business that cuts across facets of complex design, digital engineering, and advanced manufacturing to solve challenging problems in global domains.
Will has grown HeliMods from the ground up into a world renowned, multi-award-winning company, including the Premier of Queensland's 2019 Regional Exporter of the Year and Telstra's 2018 Queensland Business of the Year. A true Industry 4.0 practitioner and first principles innovator, Will is passionate about community and combining cutting-edge technology with top talent to create multigenerational value in global industries from the Sunshine Coast.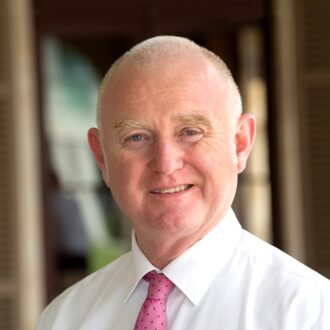 University of Sunshine Coast
Professor Ross Young was appointed to the University in August 2021 as Deputy Vice-Chancellor (Research and Innovation). Prior to joining UniSC, Professor Young has held a number of executive academic roles in clinical and academic health and in medical research. This includes Chair of Trauma Rehabilitation at the Jamieson Trauma Institute, Metro North Health; Executive Dean, Faculty of Health and Executive Director of the Institute of Health and Biomedical Innovation at Queensland University of Technology (QUT). He is committed to social justice and maximising health outcomes for all people, particularly the most vulnerable in our communities and to the use of novel digital and technological solutions to important health and societal challenges.
Commercial collaboration and patent activity have included licensing gene chip technology and Professor Young also has Board representation in the academic, community and health sectors. He has contributed to health leadership development through mentoring and strategy development in large health and research entities.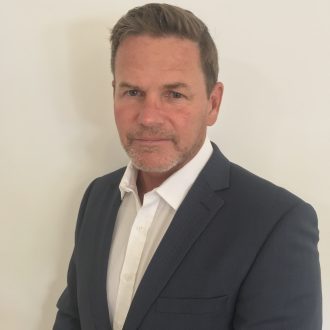 General Manager
Sunshine Coast, RPS Australia Asia Pacific
Brad Williams is the General Manager of the RPS Sunshine Coast business, with over 30 years' experience in Queensland as an urban planner and development consultant.  Brad has been at the forefront of substantial Master Planning projects in the region, assisting clients and communities achieve positive development, environmental and social outcomes. In his current role as the leader of RPS operations on Queensland's Sunshine Coast, Brad oversees the work of a diverse team of development consultants, from urban planning and design to land surveying, landscape architecture and environmental management.
Brad has a Masters Degree in Urban and Regional Planning from the University of Queensland, is a Member of the Planning Institute of Australia and a Certified Practising Planner. He is a Member of the Urban Development Institute of Australia, a Member of Queensland Environmental Law Association and presently chairs the Sunshine Coast Committee of the Property Council of Australia.
Chair
Since SCBC's inception in 2004, the following individuals have held the position of Chair:
Ms Sandy Zubrinich (2012 - present)
Mr Jason Law (2010 - 2011)
Mr Maurie Hill (2010)
Mr Paul Pettigrew (2007 - 2009)
Mr John Prescott AC (2004 - 2007)
Portfolio structure
The management of SCBC is separated under key portfolios.  Board members work across portfolios and frequently involve other members in projects and discussions within the portfolios.  The current portfolios are:
Board, Secretariat, Finance and Administration
Communication & Marketing
Advocacy
Membership & Sponsorship
Constitution
Click here to view the Sunshine Coast Business Council's Constitution.