Politicians and the business community will put their minds together on 29 October at USC's Innovation Centre to consider the Sunshine Coast region's progress toward economic sustainability and positioning for future prosperity in a fast changing digital world.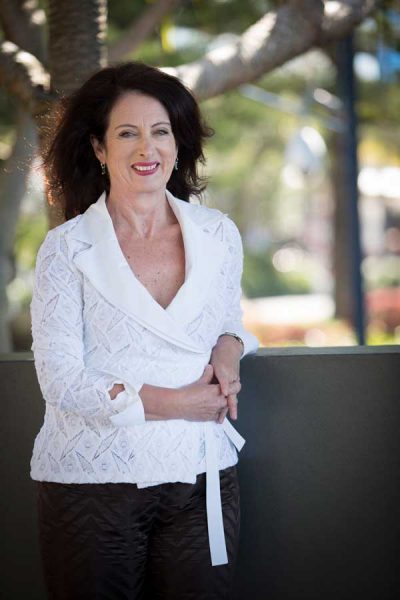 The fourth annual Combined Government & Business Forum hosted by Sunshine Coast Business Council will explore key issues in focus for the Sunshine Coast which include investment and jobs particularly relating to the future of work and the challenges and opportunity that will create.
Sunshine Coast Business Council Chairman Sandy Zubrinich said it was an important event on their calendar with around 70 representatives from government, industry and business in attendance, bringing with them a wide range of perspectives and collaborating about important topics that are shaping the region.
"This is an opportunity for the Business Council to circle back on much of the good work done by us and others over the past year and to reflect on the research, shifts and changes in the economy," said Ms Zubrinich.
"Bringing together speakers from outside and inside the region, often with differing ideas is always thought provoking and that is what this annual forum is about. We expect ideas to be challenged and further explored and if we achieve that then it is a successful forum.
"This year we have speakers reflecting on the distribution of investment made across regional industries over the past decade which we expect will stimulate discussion around how that fits with current growth strategies to diversify the economy.
"We will also be reviewing what we understand to be the current funding arrangements for planned regional transport projects."
State member for Glass House Andrew Powell MP will chair a session and said it's important to think outside the box when it comes to infrastructure and investment.
"This forum is important.  It allows us to engage in thoughtful discussions about how to make the Sunshine Coast a better place to live. The government has always been the first point of call when it comes to investment and always will be, but as the world is changing it's crucial to look at other options," said Mr Powell.
"With the rate at which the Sunshine Coast is growing, I have always been a huge advocate for duplicating the rail north of Beerburrum and of six-laning the Bruce – they're both crucial for shaping our future.  But what else should we be looking at delivering in the future?"
State Member for Maroochydore Fiona Simpson MP will chair a session that looks at the changing nature of jobs.
Ross Elliott from Suburban Alliance, TAFE's Joann Pyne and Professor Tim Wess from the University of Sunshine Coast will head thoughtful discussions on how to shape future education, skilling and training needs to secure the Sunshine Coast's future.
Federal Member for Fisher Andrew Wallace MP, State Member for Noosa Sandy Bolton MP, State Member for Kawana Jarrod Bleijie MP, Noosa Mayor Tony Wellington and the Vice Chancellor of the University of Sunshine Coast, Professor Greg Hill will conclude the forum with their considered observations on how we are tracking in creating a positive legacy for our future generations.
"This forum is a chance for all sides to collaborate and work as one – it's not often you can get everyone sitting in one room together working on solving the problems we face or the opportunities to be seized."
The Combined Government and Business Forum will be held at the USC Innovation Centre from midday on Tuesday, 29 October. Attendance is by invitation.